Commercial Audio & Sound Installation
Our experienced and certified technicians can design and install any commercial sound and audio system that will meet the unique needs of your organization. Whether it's a retail location, restaurant, medical facility, gym, or corporate office, we can assess your needs and can get you set-up the right way so that you, your employees, and customers have the best sound and audio experience possible.
We can also install and calibrate a complete sound masking and speech privacy system. These systems are capable of creating a greater level of privacy for phone conversations and meetings without eliminating the collaborative atmosphere of an open office layout.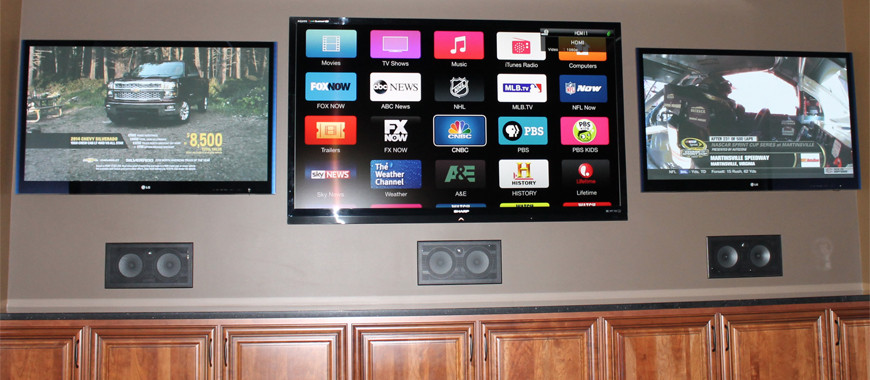 Commercial Audio & Sound Installation
Sound Mixers & Mixer Amplifiers
Commercial Sound and TV Installation
Sound Masking Speakers & Amplifiers
Volume Control Components
Interested in Commercial Audio & Sound Installation?
Grand Rapids Commercial Sound & Audio Installations
Throughout West Michigan and Greater Grand Rapids, we are here to assist you with the sale, installation, calibration, and service of your commercial sound and audio equipment. With over 100 years of combined experience in the industry, we have the expertise and capabilities to handle any size project.
Request a Consultation
As always, at C.A.V.E. Man, we offer a free, no obligation consultation to discuss your project. If you wish to schedule a consultation, please contact us at 616.866.9606 or feel free to fill out our request a consultation form.