At C.A.V.E. Man, we provide structured data and network cable routing to clients throughout West Michigan. Fully licensed and insured, our experienced staff has the ability and expertise to assist you with the design, installation, and routing of your network cabling.
From Cat6 and Cat7 to fiber optics and specialty cabling, we are versed in all forms of network cable routing in both new commercial construction and retrofit projects.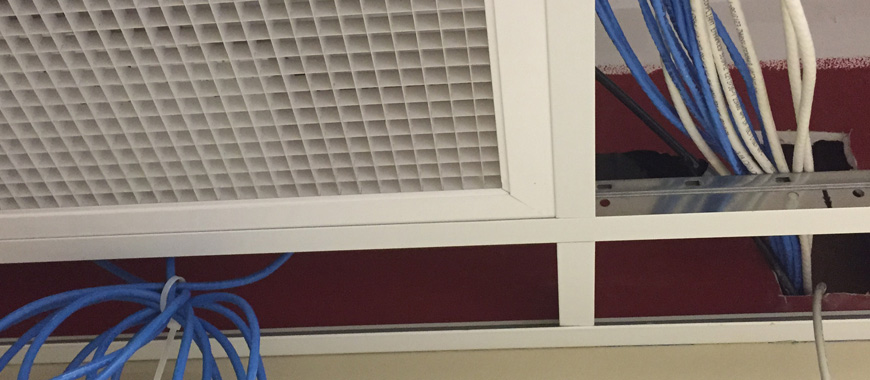 CAT6, and Proposed CAT7 Cabling
Network Cabling & Ethernet Cable
Fiber Optic & Specialty Cable
Interested in Network Cable Routing?
Grand Rapids Network Cable Routing Contractor
Throughout West Michigan and Greater Grand Rapids, we are here to assist you with design, installation, and maintenance of the network and data cabling. With over 100 years of combined experience in the audio and electronics industry, we have the expertise and experience to handle any project, large or small.
Request a Consultation
As always, at C.A.V.E. Man, we offer a free, no obligation consultation to discuss your project. If you wish to schedule a consultation, please contact us at 616.866.9606 or feel free to fill out our request a consultation form.