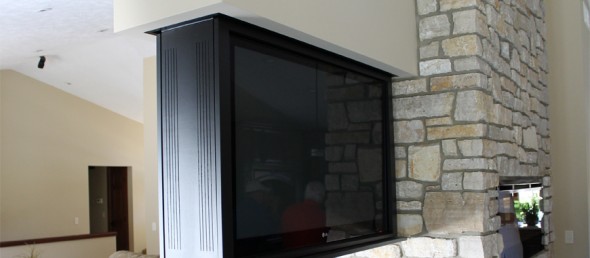 Utilize your space better by installing a hidden TV in your home or turn your home theater into a formal living room with the touch of a button. Hidden TVs can transform any room and can become a great focal point. Whether you'd like your TV to be hidden in a cabinet at the foot of your bed or flip out from the wall from behind a picture frame in your living room, just let us know and we can make it happen.
Our experienced technicians can hide any TV, anywhere in your home, and we encourage you to use your imagination!
Common Hidden TV Locations:
Request a Consult
As always, at Innovative Sound Solutions, we offer a free, no obligation consultation to discuss your project. If you wish to schedule a consultation, please contact us at 616.866.9606 or feel free to fill out our request a consult form.