Home Audio & Surround Sound Systems
Having a home audio & surround sound system is an experience like no other. At C.A.V.E. Man, we provide sales, installation, calibration, and maintenance of all home audio and surround sound systems. With offerings from all the major manufacturers, we can build the home audio or surround sound system of your dreams. Indoor or outdoor, we'll create an acoustic environment that any audiophile will appreciate. Imagine watching a war movie and having the sounds being placed where they belong. Surround sound will have you ducking bullets as they whistle by and jumping at bombs exploding behind your back. Surround sound enhances authenticity because it creates an acoustic environment that puts you inside the action of the picture. Compare this to the standard 2-channel front system and the difference is clear.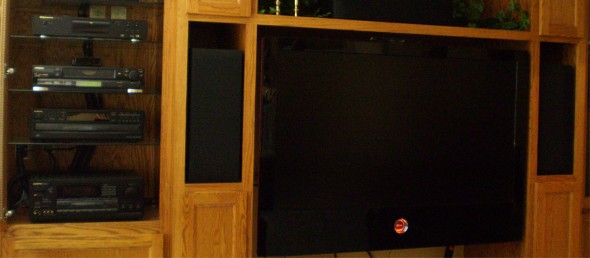 Indoor and Outdoor Speakers
Whole House Music Systems
Background Music For Patios, Decks, & Porches
Sales, Installation, & Calibration
Interested in Home Audio or Surround Sound Installation?
Grand Rapids Home Sound Design
We can also help with the entire home sound. We are passionate about improving your listening experience. We encourage you to contact us and learn more about what type of equipment would be best for your home!
Request a Consultation
As always, at C.A.V.E. Man, we offer a free, no obligation consultation to discuss your project. If you wish to schedule a consultation, please contact us at 616.866.9606 or feel free to fill out our request a consultation form.