Home Theater Installation
At C.A.V.E. Man, we specialize in the design, installation, and calibration of home theater systems. From lavish home theater rooms to modest entertainment centers, a professional, properly calibrated home theater system will truly create a movie theater experience right inside your home.
We are a proud authorized Integra reseller and also offer a variety of major manufacturers and specialize in creating top of the line, custom home theaters at competitive prices. It is our goal to improve your overall audio and video experience and our expert technicians are ready to install the home theater system you've always dreamed of.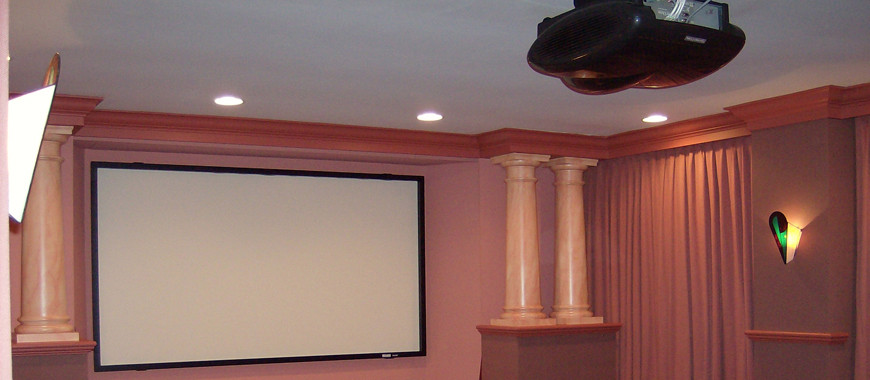 Automated Lighting & Media Management
Sales, Installation, Calibration, & Maintenance
Flat Panel Televisions & Projectors and Projection Screens
Interested in Home Theater Installation?
Grand Rapids Home Theater Design
We can also help with the entire overall home theater design for your viewing room, in addition to our installation services. We are passionate about improving your listening and viewing experience and we're dedicated to creating a customized and unique home theater room for your home. We encourage you to contact us and learn more about what type of equipment would be best for your home!
Request a Consultation
As always, at C.A.V.E. Man, we offer a free, no obligation consultation to discuss your project. If you wish to schedule a consultation, please contact us at 616.866.9606 or feel free to fill out our request a consultation form.