Churches of all sizes require sound systems that fit well with their space and provide a comfortable and efficient sound level for services and events. It is also important to have quality equipment in place when recording audio or video footage of services or guest speakers, so that they can be enjoyed by those who were not able to attend.
We're also capable of performing a sound assessment of your church or meeting space in order to determine the exact needs and ensure the correct system is installed. That way everyone that attends will have an enjoyable experience each and every time.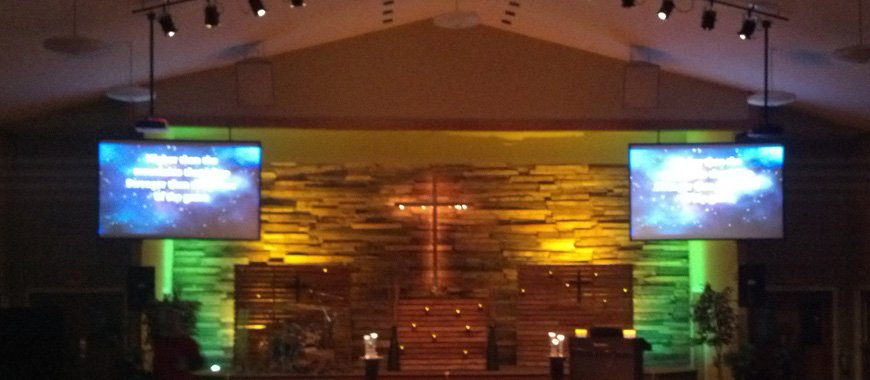 Musical Instrument Microphones
Audio & Video Recording Equipment
Live Streaming Equipment Installation
Interested in a Commercial Audio & Sound Installation?
Grand Rapids Specialty Church Audio/Video Installer
Throughout West Michigan and Greater Grand Rapids, we are here to assist you with design, installation, and maintenance of custom audio and video solutions for your Church or Religious Group meeting space.
Request a Consultation
As always, at C.A.V.E. Man, we offer a free, no obligation consultation to discuss your project. If you wish to schedule a consultation, please contact us at 616.866.9606 or feel free to fill out our request a consultation form.