Restaurants & Sports Bars
Setting up a sports bar used to be a fairly easy proposition. Get a few TV's, some audio equipment and speakers, and a cable subscription. Oh how times have changed. Lucky for you, at C.A.V.E. Man, we specialize in the design, setup, and installation of audio and video systems in sports bars and restaurants.
Easily control the TV you want, distribute audio and video throughout the restaurant at the touch of a button, integrate local and satellite channels into one system, and much more.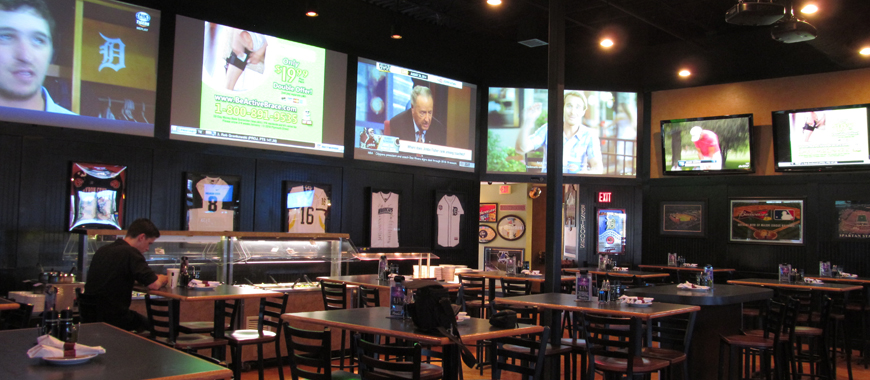 Custom Audio & Video Installation For Restaurants & Sports Bars
Intercoms & Public Address Systems
Interested in a Commercial Audio & Sound Installation?
Grand Rapids Specialty Audio/Video Installer
Throughout West Michigan and Greater Grand Rapids, we are here to assist you with the sale, installation, calibration, and service of your complete audio and visual system for your restaurant or sports bar. With over 100 years of combined experience in the industry, we have the expertise and capabilities to handle any size project.
Request a Consultation
As always, at C.A.V.E. Man, we offer a free, no obligation consultation to discuss your project. If you wish to schedule a consultation, please contact us at 616.866.9606 or feel free to fill out our request a consultation form.