A digital TV antenna is an excellent alternative to cable and satellite television and will allow you to use your existing TV to receive the updated digital programming. All of the digital TV antennas we sell and install are capable of receiving digital and HD signals, and depending on your home's location and topography, can be installed either on your rooftop or hidden away in your attic.
Let our team at C.A.V.E. Man help select the proper digital TV antenna for your home or business and lower your monthly costs.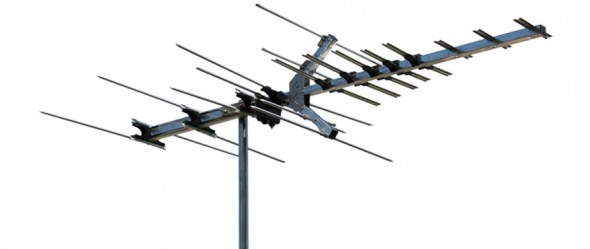 Digital TV Antennas & Accessories
Indoor & Outdoor Versions
Sales, Installation, & Calibration
Eliminate High Monthly Cable & Satellite TV Costs
Interested in Digital TV Antenna Installation?
Grand Rapids Digital TV Antenna Installation
Throughout West Michigan and Greater Grand Rapids, we are here to assist you with the sale, installation, calibration, and service of your digital TV antenna. With over 100 years of combined experience in the industry, we have the expertise and capabilities to handle any size project.
Request a Consultation
As always, at C.A.V.E. Man, we offer a free, no obligation consultation to discuss your project. If you wish to schedule a consultation, please contact us at 616.866.9606 or feel free to fill out our request a consultation form.